Report on 24th Malaysian Conference of Psychological Medicine (MCPM)
The hybrid, 24th Malaysian Conference of Psychological Medicine (MCPM) was held at Sheraton Hotel PJ on 19-21 November, 2021 with great success despite the challenges faced in this amidst of global pandemic. The conference was attended by 541 delegates on site and virtually, from all over Malaysia.
With the focus on profound impact of Covid-19 pandemic on health, lives and livelihoods around the world, the theme of the 24th CPM was Optimizing Knowledge, Providing Support & Aiding Recovery. The conference addressed a variety of topics relevant to the main theme including experience sharing session.
The conference also provided a great opportunity to bring forth new ideas and engage in discussions as well as social interaction and networking among participants. One of the exhilarating event was a meeting and listening to past MPA presidents experience.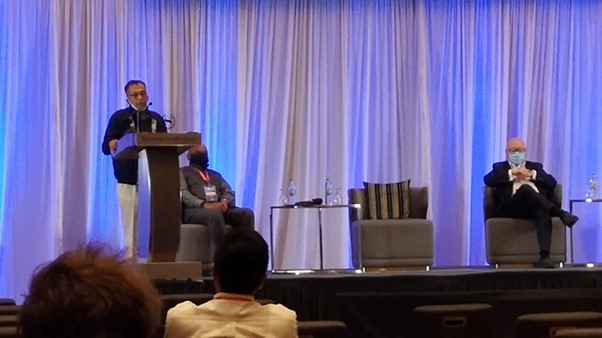 The schedule of the 24th MCPM was quite eventful, with an extensive program, and the activities started even before the formal opening of the event. Pre-conference workshops were held on Friday, the 19th November 2021, followed by the main conference on 20th to 21st November 2022.
The conference was officially opened by the Guest of Honour, YB Senator Datuk Ras Adiba binti Mohd Radzi with her diligent and inspiring speech, subsequently the launching of the new rebranding of Malaysian Psychiatric Association (MPA) website by MPA President, Dr Hazli Zakaria and President-Elec, Professor Dr Ahmad Hatim Sulaiman
Together, the two-day conference comprised 8 plenary sessions, 9 symposias included ASEAN psychiatry quiz, free paper presentation as well as lunch and dinner symposium.
The conference came to a close on 21 November 2022 with awards for best paper winners & ASEAN Psychiatry Quiz winner.
Prepared by:
Dr Siti Nordiana Dollah
Honorary Assistant Secretary, MPA